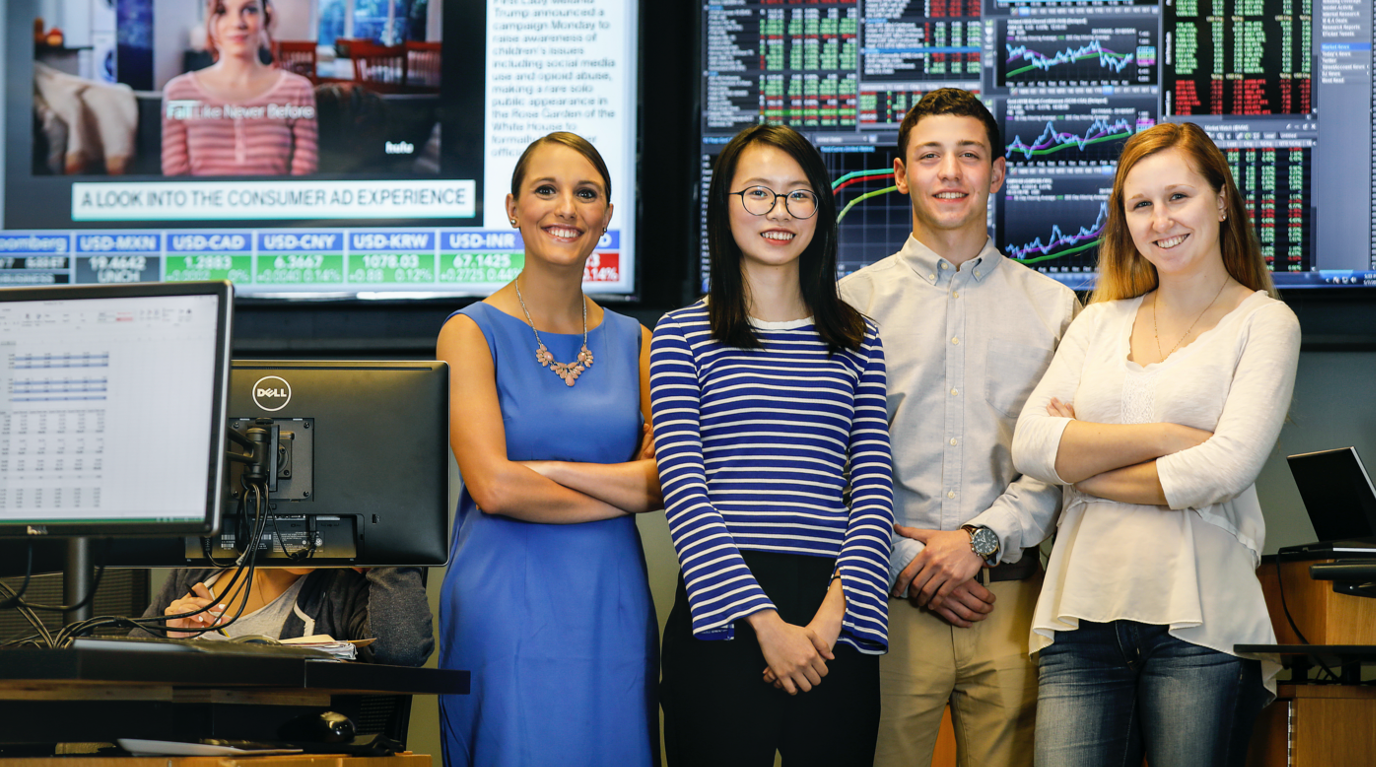 Visit the Alfred Lerner College of Business and Economics
UD's Lerner College of Business and Economics invites you to join our faculty, staff and students to learn more about our business majors and discover how our active and supportive environment will help you explore your interests.
Lerner Visit Days - In Person Visit and Lerner Walking Tour
Discover the Lerner College of Business and Economics during an in-person visit. This 90-minute visit includes a brief presentation about our business programs with time left for your questions to be answered by current students and staff. Your visit will conclude with a walking tour of Lerner facilities. This event is a great complement to an admissions campus tour.
Lerner Virtual Information and Discussion Sessions
Join us for an evening virtual session where you will have the opportunity to attend a brief presentation about Lerner and have your questions answered by faculty and current students during our live Q&A session.
Join us for Blue and Golden!
We invite you to attend Blue and Golden, UD's fall open house, where you'll learn more about what YOU care about — our 150+ majors, the admissions process, study abroad, honors, campus life and more. Click here to register today!

At Blue and Golden, you'll also hear directly from Alfred Lerner College of Business and Economics (Lerner) faculty about courses you'll take, career options after graduation and the opportunities available to you as a Lerner student.
---
The Office of Undergraduate Admissions hosts a variety of tours (both in-person and virtual) and information sessions that complement your Lerner visit day. Go to
www.udel.edu/visitUD
for more information.
---