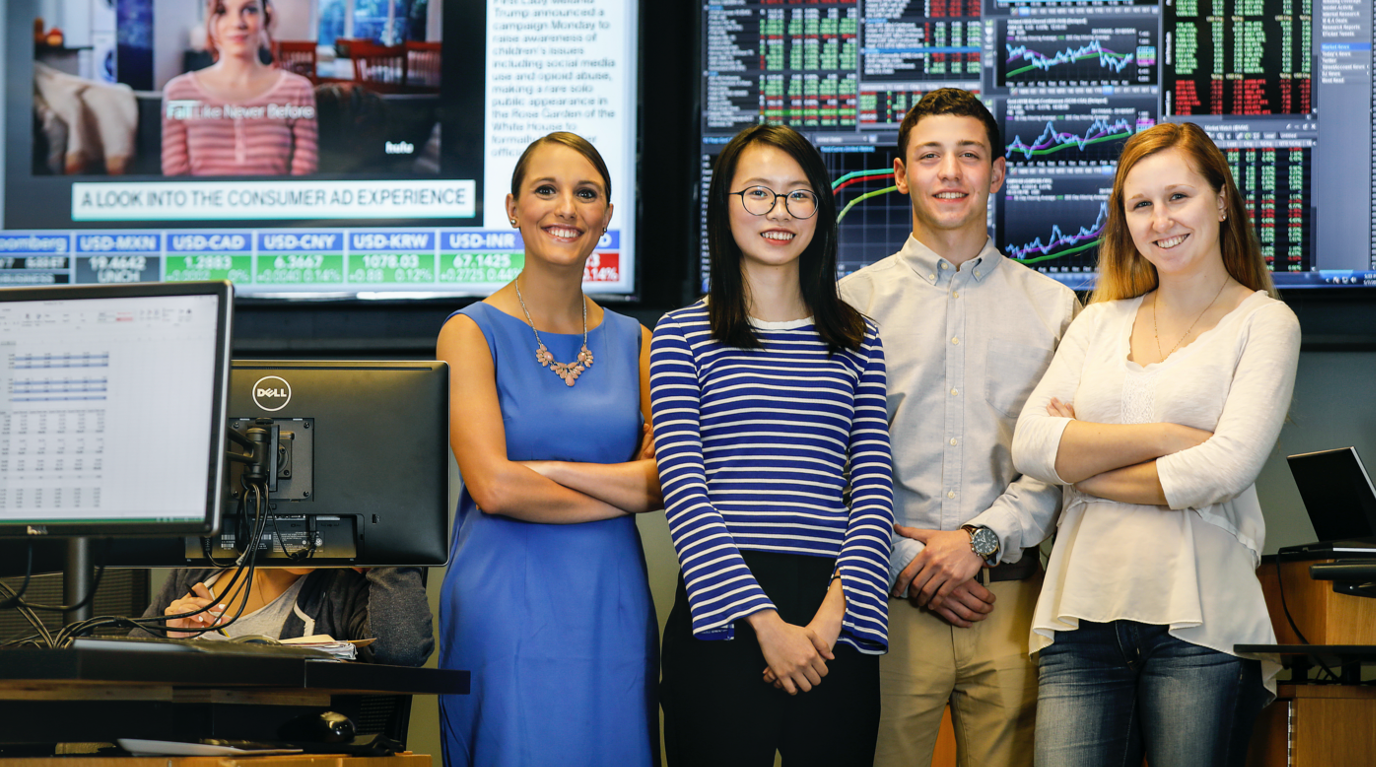 Visit the Alfred Lerner College of Business and Economics
At UD's Lerner College of Business and Economics, our students are able to study business in one of our 16 business majors or as business undeclared from day one. With the guidance and support of faculty, full-time professional advisors and career counselors, students are able to develop a personalized plan for success that will help them achieve their goals.

We invite you to join us virtually or in person to learn more about our active and supportive Lerner community and discover all of the opportunities that await you when you study business at UD.
Join us for an evening virtual information session to discover all you need to know about the Lerner College of Business and Economics. These one-hour webinar-style virtual sessions include a presentation about our business programs and time to have your questions answered by current students and faculty.

Sessions: October 18 and December 6
These brief sessions are intended to be conversational and provide a forum for prospective students to hear from faculty and current students. Each session has a focus topic, with sessions spanning career opportunities and internships for Lerner students, study abroad, the Lerner freshman experience and more. You are invited to join multiple sessions. While we encourage you to join with your camera and microphone on, it is not required.

Sessions: October 25, November 2, November 10, November 15 and November 16
Join us on campus on select Fridays for this in-person visit experience. Guests will hear a brief presentation about the Lerner College of Business and Economics and have the opportunity to have their questions answered by current students, faculty, and staff. The visit concludes with a walking tour of Lerner facilities, offering prospective students the opportunity to see firsthand how Lerner is committed to an active and engaging learning environment. Please note this tour is a great complement to the general campus walking tour and information session, which can be booked here.

Sessions: October 21, November 4 and December 2
To find available dates, use the calendar navigation buttons.
Lerner Visit Days - In Person Visit and Lerner Walking Tour
Lerner Virtual Information and Discussion Sessions
---
The Office of Undergraduate Admissions hosts a variety of tours (both in-person and virtual) and information sessions that complement your Lerner visit day. Go to
www.udel.edu/visitUD
for more information.
---